Free Guaranty Green® Checking
Learn why Texans have chosen Guaranty since 1913
For generations texans have enjoyed unparalleled service and support by our team. Our Guaranty Green® Checking account provides a convenient place to keep your money for daily deposits and withdrawals. It offers various benefits, such as easy access to your cash, direct paycheck deposits, and bill pay. You can also easily see a record of your spending and deposits to help you track your daily finances with ease.
Do you enjoy banking electronically whether at home or on the go? Then consider opening a free green® checking account. Our online banking and mobile app will give you access to many features including mobile check deposit, account aggregation, Zelle® and many other great features.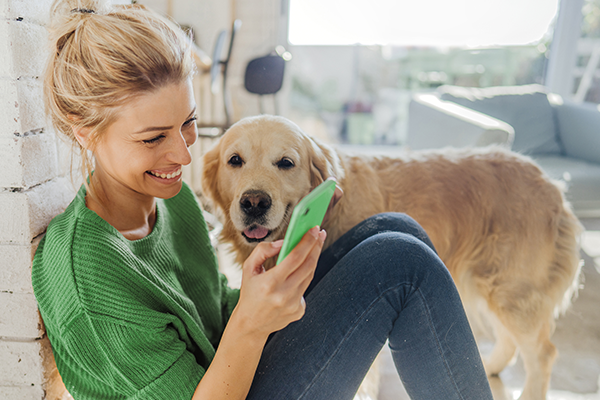 Benefits of a Guaranty Green® Checking Account
Benefits
■ FDIC insurance - Provides added security.
■ A free Mastercard® debit card - simplifies making payments.
■ Access to over 55,000 surcharge-free ATMs globally - Offers convenient access to cash.1
■ Direct deposits - Eliminate the risk of losing paper checks.
■ Early ACH/ direct deposits - Receive your paycheck up to two days early.
Easy Access
■ Free mobile banking on our mobile app.
■ Free online banking through BillPay.
■ Receive monthly E-statements.2
Why You Need a Guaranty Green® Checking Account
A green checking account simplifies access to your money. Checking accounts also help you schedule payments and build a strong financial base. Guaranty Green® checking is suitable for students or young adults with no minimum account balance requirements or monthly fees.
To learn more information about green checking, contact us and interact with our caring customer care team.
FAQs
The minimum balance required when opening a Guaranty Green® checking account is $50.

Mobile banking is free3 for online banking clients. However, internet and text messaging charges may apply depending on your mobile carrier.

Yes, our bank is FDIC-insured. FDIC deposit insurance protects you from the loss of your deposits.
Learn why Texans have chosen Guaranty since 1913!
We've created a step-by-step guide to make it easy for you to switch your direct deposits and automatic payments.
Disclaimers and Disclosures
1 Guaranty Bank & Trust does not charge a fee for using any ATM nationwide or an ATM in the Allpoint Network. Usage Fees may be charged by the institution that owns the ATM.
2If you un-enroll in E-Statements at any time, the account will be converted to another account type.
3 Mobile Banking is free to online banking customers. However, your mobile carrier's text messaging and web access charges may apply.